Mobile Apps & Websites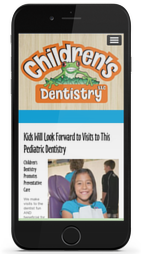 Today more Internet traffic comes from mobile devices than from desktop and laptop computers. If your site doesn't support traffic from mobile devices - iPhones, Androids and other smart phones - you're missing a lot of potential business!
Cheyenne Technology, based here in Wyoming, can take your website mobile and we can also create apps for both the iPhone and the Android. The difference between the two is that a mobile website is a website that has been adapted for the smaller mobile screens. An "app" is a stand-alone application that has been developed specifically for the iPhone, Android or other mobile device and these can have greater functionality than a simple website.
Maybe you want an app that helps folks navigate to your place of business. Or an app to book an appointment. Or an app to buy your products or services...we can do it!
Contact us to get a quote for your mobile app or mobile website.